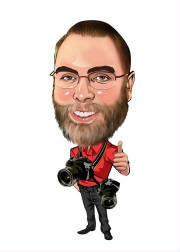 London Drugs Video Workshop
Darren Kelly "The Camera Guy"
Workshops are three hours long and contain a mixture of "...instruction and interactive activites designed to inform and enhance your experience with your particular camera. You will learn everything from the modes and features of your camera to basic rules of composition and lighting." The Video Workshop covers:
Choosing a format
SD vs HD/Cards or Hard Drives
A review of the Menus and Basic shooting tips
Controlling depth of field
Composition tips and tricks
Basic editing with Premiere Elements and Final Cut Pro
Making a DVD
For schedule and registration information visit the London Drugs Website for Workshops.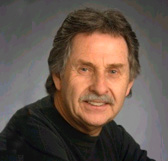 Barry Casson c.s.c.
http://www.speakfilm.com/
http://www.barrycasson.com/
Barry's career in film and television began in the '70s. His formal film training took place in Hollywood, and in 1989 opened Vancouver Island's first film school. He is a keynote motivational speaker who offers film/video workshops through his "Speakfilm" web site.

Barry is offering a "Shooting Secrets for Great Camcorder Video" at Camosun college: Lansdowne campus:
Saturday Feb 5, 2011
9:30am - 4:30pm
$75 + HST
Would you like your camcorder home movies to have that professional look? This course will teach you 25 of the best producing, shooting and editing techniques you will ever learn - and no previous knowledge is required! Learn to solve common problems and some very creative ways to put a Hollywood spin on all that you are shooting. Make your family, special event and backyard videos look like you went to film school! Come with or without your camcorder and prepare to be 'wowed'.
Course: 2011W PHOT 529G 001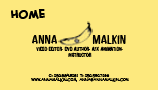 Anna Malkin
http://www.annamalkin.com
Anna has worked in the film industry in Toronto in post-production sound and video editing, and is working as a video editing instructor and tutor for Final Cut Pro, DVD Studio Pro, iMovie, iDVD and more...!!
Several members of our club have worked with her and have given her rave reviews for her knowledge, teaching ability and how easy she is to work with. Check out her website and give her a call.
Contact: anna@annamalkin.com
250.884.9281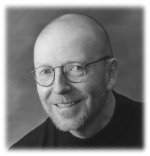 Dan Curtis MEd
Dan Curtis is an award-winning documentary maker who is now using his twenty+ years of experience as a filmmaker, researcher, writer, and interviewer to help people tell the stories of their lives. As a filmmaker and
Personal Historian
, he offers workshops on creating Ethical Wills, as well as developing your interview and camcorder operating skills, typically through the
Monterey Centre
.

Camosun College, Continuing Education

Camosun has offered various video training courses over the past few years. For 2006 they are offering the "Doc Shop." The Doc Shop is an intensive three–week workshop for aspiring documentary filmmakers, journalists, and people working in the area of factual entertainment. Teams of four will write, plan, shoot, edit and present a short documentary film in three dynamic and information filled weeks. You will get a brief history of how documentary films have evolved over time, and everything you will need to research, develop, pitch and produce. This intense immersion into the world of documentary and factual story-telling, the fastest growing genre in television today, will provide you with a calling card film for future creative and employment opportunities. Enrolment is limited.
Rainshadow Media Ltd July 10 - 28 $1,100
CINEVIC: Society of Independent Filmmakers
Check out their workshops for evening and weekend courses...
MediaNet
MediaNet was established in December 1981 and is a non-profit media art centre mandated to support and facilitate the creative use of video/film for communication and personal expression and to promote the creation, presentation and appreciation of independent video & film work.
They conduct training session for both members and non-members (see their "Workshops & Tech News" section, and they also have equipment that can be rented. MediaNet is located at:
#106 - 2750 Quadra St.
Victoria, BC V8T 4E8
250.381.4428
SECTOR Learning Solutions
"
Sights, Camera, ACTION!
" July 10 to July 14, 2006. A five-day summer camp for 10-16 year olds of shooting video and editing. A "wrap party" on day five for parents to enjoy the finished movies. Register at
Saanich RecOnline
.
Know of a course about video-making or using camcorders?
Drop us a line
and we'll add it to our listing.
Langara College
100 West 49th Avenue
Check out their continuing education courses on film and video production.
The Gulf Islands Film and Television School
Galiano Island, BC