DATE Thursday, November 2, 2006
PLACE Cadboro Bay United Church, 2625 Arbutus Road, The Lounge
TIME 7:00 p.m.
PROGRAM
Stan will give us a demonstration using a "green screen" to achieve layered video in the editing process

Margaret and Mila will give us a report on the AMMA, AMPS, and TBW convention held in Las Vegas.

There will be an opportunity for members to pitch their idea(s) for a club production.

We will show award winning movies made by our club members (if not already shown before) and then some of our exchange movies...

- - - - - - - - - - - - - - - - - - - - - - - - - - -
THE NEXT EXECUTIVE MEETING - will be held on Monday November 6, at 7:00pm at the home of Mila Werbik.
OUR CLUB DUES for the coming season are now overdue. These are $35 per individual membership, $40 same address family and $10 non-attending associate member.
COPIES OF THE NEW CLUB BUSINESS CARD will be available at the October (er, Nov 2nd) general meeting.
THE "SONG TITLE" CONTEST deadline is the November 2 meeting. Your video production(s),, in this contest, is to be based on the words of a song of your choice. Your entries may be up to six minutes long (including all titles and credits). You may enter as many videos as you wish.
THE TEN MINUTE CONTEST deadline is the November 28 meeting. In this contest, you may choose whatever topic you wish and as many videos as you like. Your productions may be up to ten minutes in length (including all titles and credits).
OUR CLUB CHRISTMAS DINNER will be held at the Szechuan City Restaurant on 100-182 Wilson Street (Westside Village). The date will be decided at the next meeting.
THE ANNUAL CONTEST DEADLINE is the January 30 meeting. In this contest, your entries may be on any subject and up to fifteen minutes in length. There are three classes: Novice, Intermediate, and Open. You may enter as many videos as you wish. Refer to your "Contest Rules" sheet for qualifications.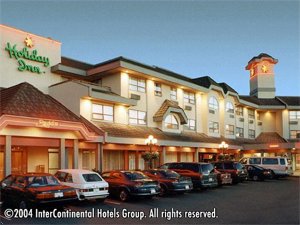 THE ASSIGNED SUBJECT CONTEST deadline will be the April 24 meeting. The topic will be "Windows and Doors".
SCCA CONTEST - Club members did very well in this contest. In Class A, (The best film/video submitted at the advanced level), Dave Fuller's video "Trinity's Treasures" was second runner-up, and his video "Old Faithful" was third runner up. In Class D, (the best club film/video of the year), "The Birth of Jesus" was first runner-up. In Class E, (the Inter-City Assigned Subject Competition). Margaret Chamberlain's video "It's in the Bag" was first runner-up.
TEN BEST OF THE WEST CONTEST - Eleanor Haire's video "Vandusen Park" won Honorable Mention.
I hope to see you all at the meeting on Thursday, NOVEMBER 2. VISITORS are always welcome at our meetings. Bring along a friend.